Please email intermountaingcsa@gmail.com, if you have a job you would like to be posted. (Please send in Word format). If you would like your vacancy emailed out to our membership, there is a $75 fee. Contact the Utah GCSA for information.
Assistant Golf Course Superintendent
Wasatch Golf Course is one of the most popular golf courses in Utah. Our Assistant Golf Course Superintendent assists in the planning and maintenance of golf course greens, fairways, tees, roughs, bunkers, trees, ponds and cart paths. The position supervises a large seasonal staff of employees and directs their daily duties. The assistant superintendent supervises and works with crews that maintain and repair golf course equipment and irrigation systems.
Job #:19245
Job Title: Assistant Golf Course Superintendent
Opening Date/Time: Thu. 03/14/19 12:00 AM Mountain Time
Closing Date/Time: Sun. 03/24/19 11:59 PM Mountain Time
Salary:$18.20 - $21.00 Hourly
Job Type: Full Time
Location: Wasatch County, Utah
Department: 560 Department of Natural Resources
Number of Openings:1
Benefits:This position is eligible for a full benefits package including medical, dental, life, and long-term disability insurance, a retirement plan, plus paid leave to include annual, sick, and holiday pay. The State requires employees to receive their pay through direct deposit. If selected, you will receive more information about these benefit options and enrollment information through our onboarding process and during your first week or two on the job.
Criminal Background Check: You must successfully pass a criminal history check.
Driver License Requirements: Employees hired for this recruitment will be subject to the Driver Eligibility standards found at the following link: https://rules.utah.gov/publicat/code/r027/r027-007.htm#T3
Physical Address: Wasatch Mountain State Park 975 West Golf Course Drive Midway, Utah 84049
Recruiter Contact Information:Trish Anderson 801-538-7202 trishlanderson@utah.gov
Overtime Exempt:NoSchedule Code:B - Competitive Career Service - Employment in this position requires a probationary period.
EEO Statement:The State of Utah is an equal opportunity employer. Hiring is done without regard to race, color, religion, national origin, sex, sexual orientation, gender identity, age or disability. Reasonable accommodations provided to known disabilities of individuals in compliance with the Americans with Disabilities Act. For accommodation information or if you need special accommodations to complete the application process, contact the Dept. of Human Resource Mgmt. at 801-538-3025 or TTY 801-538-3696.
FMLA Notification:FMLA Compliance: The State of Utah complies with the Family Medical Leave Act that entitles eligible employees of covered employers to take unpaid, job-protected leave for specified family and medical reasons with continuation of group health insurance coverage under the same terms and conditions as if the employee had not taken leave. Information is available at https://www.dol.gov/whd/regs/compliance/posters/fmlaen.pdf or https://www.dol.gov/whd/regs/compliance/posters/fmlasp.pdf (Spanish)
Apply at: State of Utah
_______________________________________________________________________________________________________________________________________________________
The Ranches Golf Club is seeking a Golf Course Mechanic. The following are the job requirements.
Position Summary:
The Mechanic will assist the Superintendent to promote and grow the game of golf through the avenue of superb course conditions made possible by properly functioning equipment. The position's main area of interest is to manage all maintenance equipment and needed repairs.
Operational Responsibilities:
Maintain a safe and organized working environment
Maintain all current and applicable licenses and certifications
Hire, train and supervise any assistants where possible
Develop and implement a comprehensive preventative maintenance program
Develop and keep an organized record-keeping program in order to keep warranties and control costs
Inspects, diagnoses and repairs mechanical defects/failures in maintenance equipment
Schedules a prioritized list of needed repairs
Ability to weld and perform light fabrication
Ability to setup and grind bedknifes and reels as well as setup for use
Trains operating crew on the proper operation of all maintenance equipment
Regularly spot checks equipment for on-course performance
Oversees the entire maintenance building(s) and area
Performs other necessary duties as needed by the Superintendent
Golf course experience preferred
Customer Service:
Continuously strive to provide the most efficiently operating equipment
Continuous promotion of the golf course, services, programs and the experience provided
Handle communications properly and in a timely manner
Cooperate with committees and staff giving professional advice, opinion and needed services
Maintain a dress code and personal conduct at all times
Education/Experience:
Minimum of 2-year college degree or equivalent
Working knowledge of light and heavy maintenance equipment and the processes used to maintain them
Excellent written and oral communication skills
Excellent organizational skills
Reports to: Golf Course Superintendent
Compensation is dependent on experience. Send resumes to mike@vanguardgolf.com
_______________________________________________________________________________________________________________________________________________________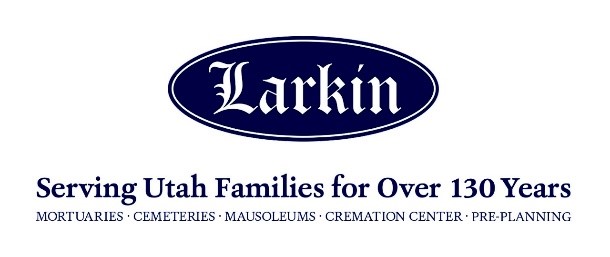 Turf Management Specialist
Larkin Memorial Corporation is seeking an individual to oversee and manage over 70 acres of turf within privately owned cemeteries and funeral home locations.
Job Summary
Managing the growing, mowing and overall appearance of turf. Including irrigation management, maintenance and repair as well as fertilization, treatment of pests and fungicide applications.
Job Knowledge and Experience
Experience and ability to manage a crew
Able to work outdoors in all weather conditions
Positive attitude with a passion for turf management
Driven to achieve company and personal goals
Working knowledge of plants, irrigation and turf management
Strong skills with the ability to program and schedule irrigation software
Organizational and time management skills
Valid Utah driver's license with a clean MVR
Pre-Employment Drug Screening
Ability to maintain professional appearance and demeanor
Preferred two (2) year's experience in Turf Management, Irrigation, Sprinkler maintenance and repairs, and pesticide application.
Working knowledge of grounds maintenance and sanitation including fertilizers, irrigation/watering systems, tree and shrub maintenance, herbicides, hard surface cleaning techniques, equipment used in these processes, and standard mowing and planting practices.
Experience in snow and ice removal for sidewalks and parking lots.
Non-Commercial Pesticide Applicators License.
Hours
Wages
$23 - $28 per hour experience based
Benefits
Medical
Dental
Paid holidays
Sick pay
401K plan
Please send resume to rob@larkinmortuary.com